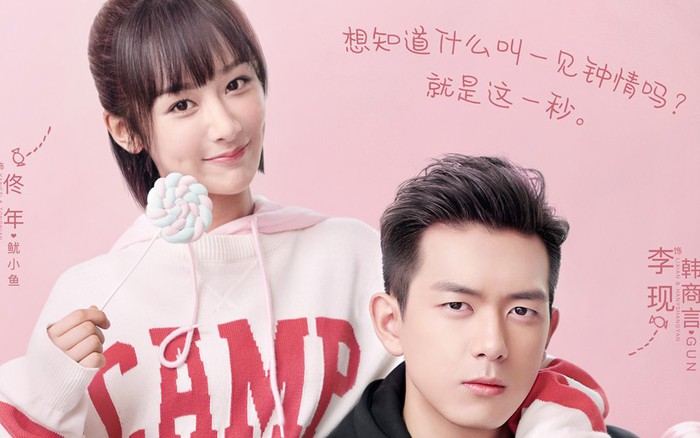 Based on a novel titled Stewed Squid with Honey, this drama adaptation has been garnering a lot of fans! Honestly! My colleagues and I were talking intensely about this drama. Even my students were hooked on it!
I seriously underestimated this drama because I did not know I would be infatuated with the cast and our OTP's chemistry. I guess, I didn't want to watch it at first because I did not realised I would be liking Yang Zi (didn't like her character much in Ode to Joy 欢乐颂 and its sequel). Thus, it truly shows her skills as an actress in an industry where it is so competitive (she did debut as a child actress).
Our main lead was the first I've ever seen him and his character was too cool for my liking. But as usual, when these two get together and their chemistry blossoms, she changes him for the better. And this change is definitely apparent in their social circle.
What is sweet about these two is that they are both each other's first love! How often do we get that nowadays? Usually its the guy who's a playboy especially if he presents himself as cool and cold. But not him.
I love their innocence and their naivety.
This drama is now completed with 41 episodes. So, if you haven't seen it yet, it is now time! And you have the luxury to watch it without any cliffhangers 🙂