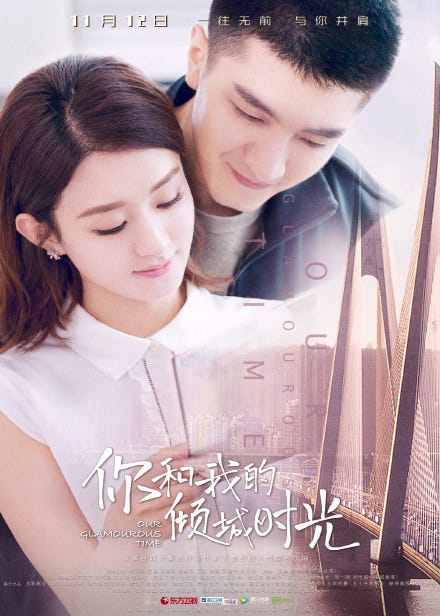 Ok…I've been rather late on this bandwagon even though I watched the first ep as soon as it aired last month. I admit that I got totally distracted with work (damn work) and did not have time to obsess with Zhao Liying's new drama!
I was so excited to hear about this drama when trailers came out because I love Zhao Liying! Here, she is playing a modern-day woman, Lin Qian, who fails in her online business despite being a brilliant and enthusiastic fashion designer. She helps Li Zhicheng, military officer turned CEO, revive his business in the competitive, cut-throat fashion world.
They incorporated such charismatic actors and actresses in which they all play their role very well! Each of the characters have their own story but it doesn't get messy. I love how the writer has made each episode so intriguing to watch as this story clean cut and more focused on the crux of the plot – his brother's death.
I'm only halfway through this drama and I'm in love with their relationship! They make it real and I love how Lin Qian is strong and not so dependant on him. You go girl!